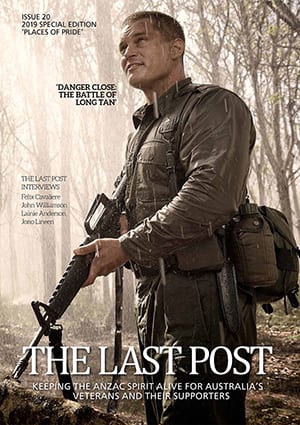 Latest Edition:
Issue 20: 2019 Special Edition
'Places of Pride'
We are extremely proud to release our latest edition.
Celebrating eight years The Last Post's 2019 Special edition, Issue 20, looks at the Australian War Memorial's initiative, Places of Pride and includes a special feature on Kriv Stenders' amazing movie 'Danger Close: The Battle of Long Tan'. Also, Japan-Australia 2, Tim Page and more great interviews
Are you looking for earlier issues?
We are doing some maintenance on the website. Apologies for any inconvenience, all the past issues will be available here again soon.
Meanwhile, you can access all the issues here.
Or, if you would like an electronic copy of an earlier issue sent to you please contact our designer, Kirstie Wyatt.