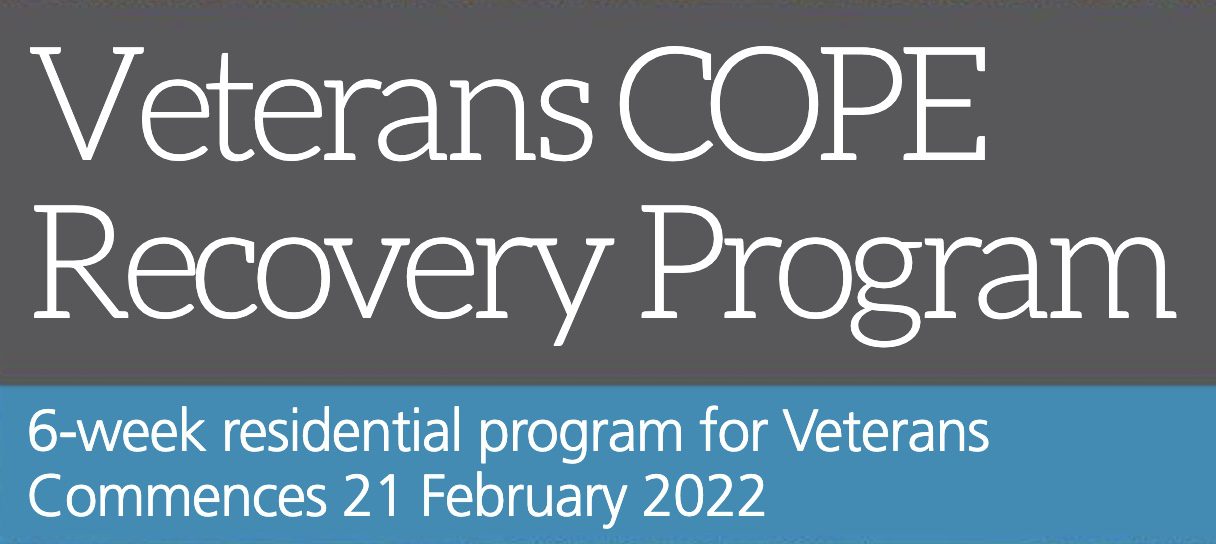 The Veterans COPE Recovery Program (VCRP) is a six-week live-in program to reduce the impact of Post-Traumatic Stress Disorder (PTSD) and Substance Use Disorder (SUD) for Veterans.
COPE stands for Concurrent Treatment of PTSD and Substance Use Disorders using Prolonged Exposure. COPE is evidence-based and modelled on the principles of Cognitive Behaviour Therapy (CBT) and relapse prevention. Under the COPE treatment model, PTSD and substance use disorder are treated simultaneously rather than as separate issues.
The developers of the COPE program, the Department of Psychiatry and Behavioural Sciences at the Medical University of South Carolina, have trained the psychologists delivering the program.
The Buttery is experienced in delivering trauma-informed treatments in a therapeutic community where participants support each other in their recovery.
The residential part of the program is held at a comfortable retreat on a peaceful acreage near Murwillumbah, NSW.
The program provides:
Structured daily living.
Support through physical and psychological safety.
Acceptance and encouragement for every participant and support for nutritional values and a healthy lifestyle.
Elements of the program include group therapy, psycho-education, meditation, yoga, pilates, massage, exercise, good nutrition and other activities to promote holistic recovery.
The six-week residential program is followed by three months of aftercare that is conducted by phone or video conferencing.
The program is free of charge to veterans who meet eligibility criteria.
To be eligible for the program, participants should be:
Currently experiencing PTSD.
Affected by a substance use disorder.
Committed to remaining abstinent from substance use while in the program and have undertaken a detoxification program before attending (if required).
A former member of the Australian Defence Force (Army, Navy, Air Force).
Participants require a referral from a practicing psychiatrist.
The Buttery Cope Recovery Program