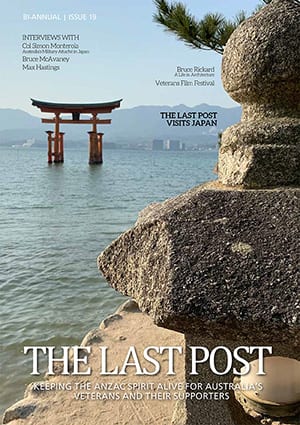 We are extremely proud to release our latest edition.
In 2019 TLP editor Greg T Ross visited Japan under the Japan-Australia Grassroots Exchange Programme. To commemorate the visit and the progress made through face-to-face meetings, this special Japan-Australia edition of TLP covers as many areas possible that represent common ground for the two countries, including an interview with Colonel Simon Monterola. We interview Bruce McAvaney in sport, and also interview Catherine Hill, Michael Flood and Max Hastings.
---

'I applaud The Last Post for doing it's part to ensure we are keeping the Anzac spirit alive. It is the least we owe for a debt we can never repay.'
His Excellency General
The Honourable Sir Peter Cosgrove AK MC (Retd)
Governor-General of the Commonwealth of Australia
---

'This magazine provides the RSL with an excellent additional platform for keeping our membership up to date on some of the activities, challenges and opportunities currently in progress across the RSL network.'
Robert Dick
RSL National President
---
'The Last Post is something the ex-service community badly needs.'
Peter Phillips
Former RSL National President
(1997-2003)
---
'By using this magazine as a vehicle, public conversations can change and the values of Australia can be re-examined, under a new light of futurism and with compassion and innovation.'
Melanie Fawcett
Marketing Specialist & Writer

---
---
Concert for Wendy
and the Fight Against Pancreatic Cancer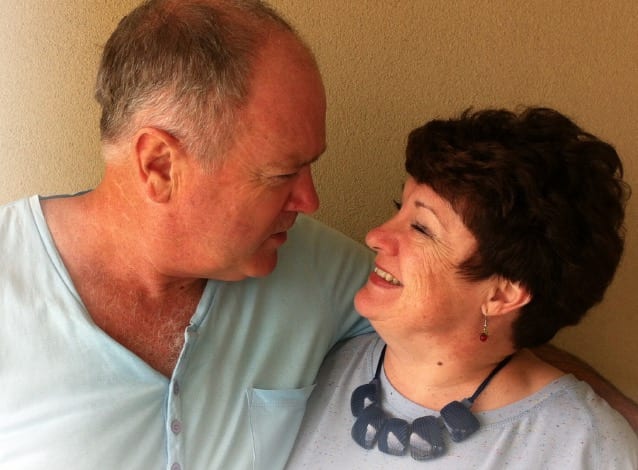 Following the death in January of his beautiful wife Wendy from pancreatic cancer, TLP editor Greg T Ross is organsing a number of fundraisers to fight this killer disease. There will be updates here on these events and how you can support.
---
 Sponsorship
Sponsorship is easy, affordable and rewarding – simply contact The Last Post magazine for up-to-date sponsorship rates that will help in assisting the lives of Australia's returned service people and help Australian students across the country with the 'Keeping the Anzac spirit alive' program. Have your business name/brand appears as part of honouring the legacy in this quality magazine that is available in hard copy and electronically. Have your logo link on The Last Post Supporters page and have your name appear amongst other successful and community-minded Australians. The Last Post magazine is available in Australia, New Zealand and overseas.
---
Invisible Wounds
Australian troops are coming home to a new enemy:
Post Traumatic Stress Disorder but few are equipped for the fight by Scott Hannaford.
Please click here for the full story.
---
Special Thanks
Special thanks go to the Department of Veteran Affairs and Veterans SA, for making the continuing publication of The Last Post possible and for all of their support.